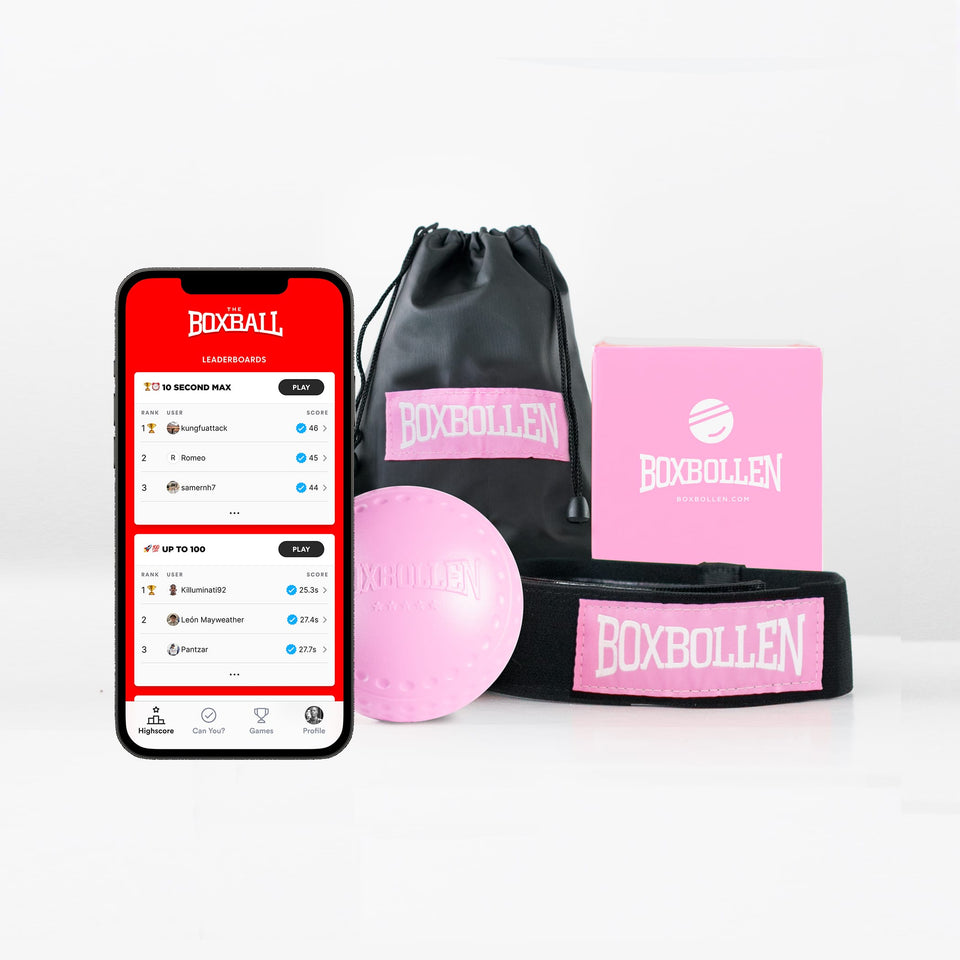 100 hits against breast cancer
For the benefit of the Swedish Breast Cancer Association 🎀
We have entered into a collaboration with Bröstcancerförbundet (Swedish Breast Cancer Association) with the goal of donating 500 000 SEK to the Pink Ribbon. The campaign, which will enable the ambition to fight breast cancer together, has been named 100 hits against breast cancer! For each sold BOXBOLLEN, 40 SEK is donated to the Breast Cancer Association and at 100 successful hits an additional 10 SEK is donated. (ONLY valid for Swedish purchases) - We want this initiative to be something fun and useful both for those who have had surgery for breast cancer, but also for those who want to show their support and commitment to the issue.

"Boxbollen is a good product for people who've had breast cancer surgery"
In addition, it is very fun and creates a lot of laughter!
It stimulates movement patterns that is good for the body and activates the muscle groups around the shoulder and arm sections. In addition, it is very fun and creates a lot of laughter! This partnership fits like the hand in the glove, says Susanne Dieroff Hay, Chairman Bröstcancerförbundet.
Are you in? Show your support!
#100slag med #rosabollen translates to #100hits with the #pinkball in Swedish.
By completing 100 hits with the pink ball, you show your support and commitment to the issue and we donate another 10 SEK to the Pink Ribbon (ONLY Swedish purchases). Managing 100 hits in a row is a challenge. It requires focus, attitude and determination. Do you accept the challenge? Notify us here